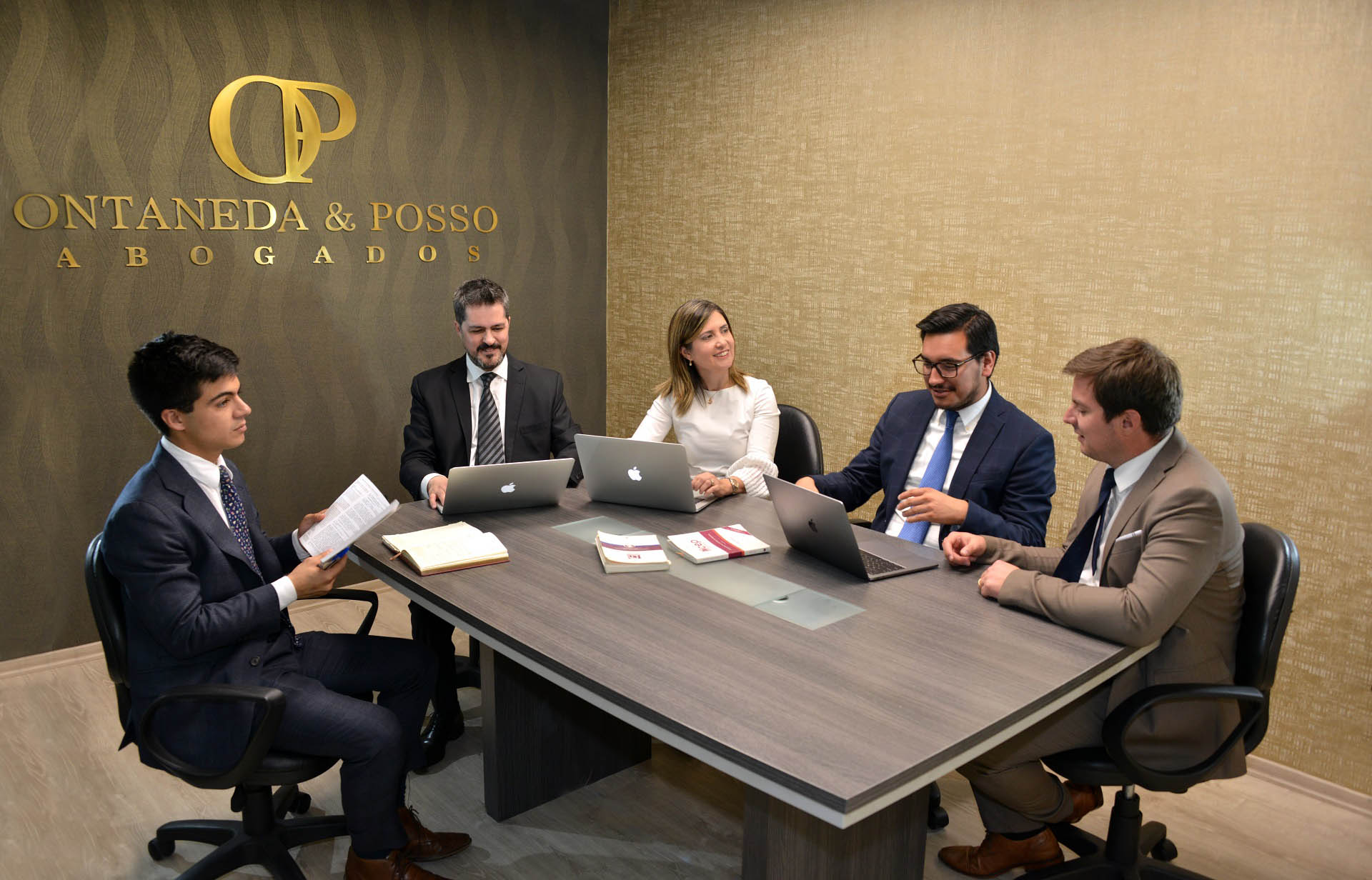 The team at Ontaneda & Posso is made up of Senior Partners, lawyers accredited in the Republic of Ecuador, who have postgraduate studies abroad and a wide national and international exhibition.
Our approach is that of a "Boutique Law Firm", close to our clients. We provide direct attention and follow-up in each case and tailored to each client.
The firm has a Litigation and Conflict Resolution Department with vast experience in alternative dispute resolution methods (arbitration and mediation), both nationally and internationally, in the areas of law:
Contractual and Tax
Public and private contracting
Administrative
Intellectual property
Civil
Family
Our Departments have a team of associate attorneys, a number of interns and paralegals, who become a full complement for the provision of our services.
Achieving total customer satisfaction with maximum efficiency, speed and professionalism.
To be leaders in service quality and customer satisfaction, through a qualified human group.
Working with efficiency, honesty, reliability, responsibility and respect.
"The practice of law requires both continuity and growth – a deep understanding of legal principles born of reason, tradition, and experience and tested by time…"
Judge of the United States Court of Appeals for the Seventh Circuit